Announcing updates to our selection!
A ribbon to award highest honours… Eliza Beth.
See our catalogue for ribbons and awards to hand out at ringside!
Now offering Horse Derby Sashes
We pride ourselves in prompt friendly services to help you with today's awards that will be tomorrow's treasures. We require 3 weeks notice for orders.. We all know an emergency can happen, so orders less than 48 hours notice may be subject to an additional $10.00 fee for staffing.
Introduced Back In 2006…
Now a very popular style. What would a schooling show in October or December be with out special seasonal ribbons? Ask us to stamp in stock decos to personalise your ribbons. (ie) Heart on the right  hand streamer of your February ribbons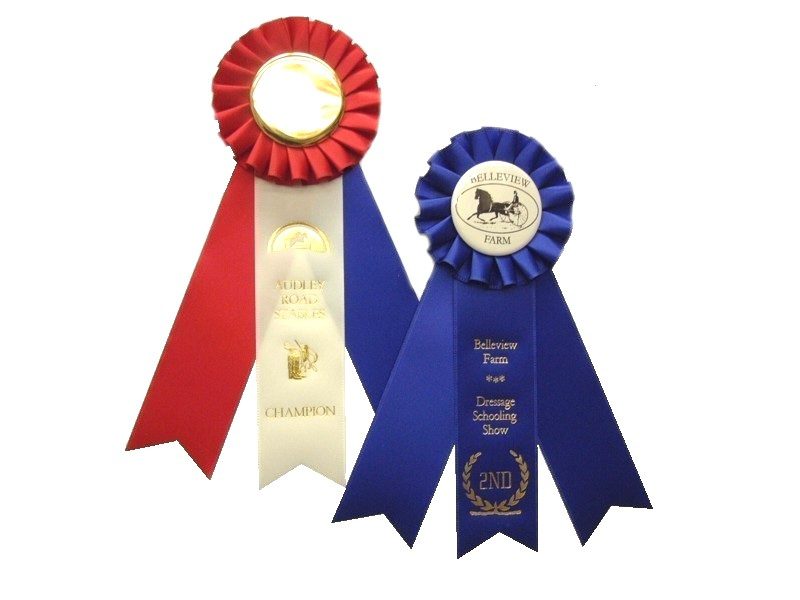 The Beginner
For the small shows that require a less expensive alternative.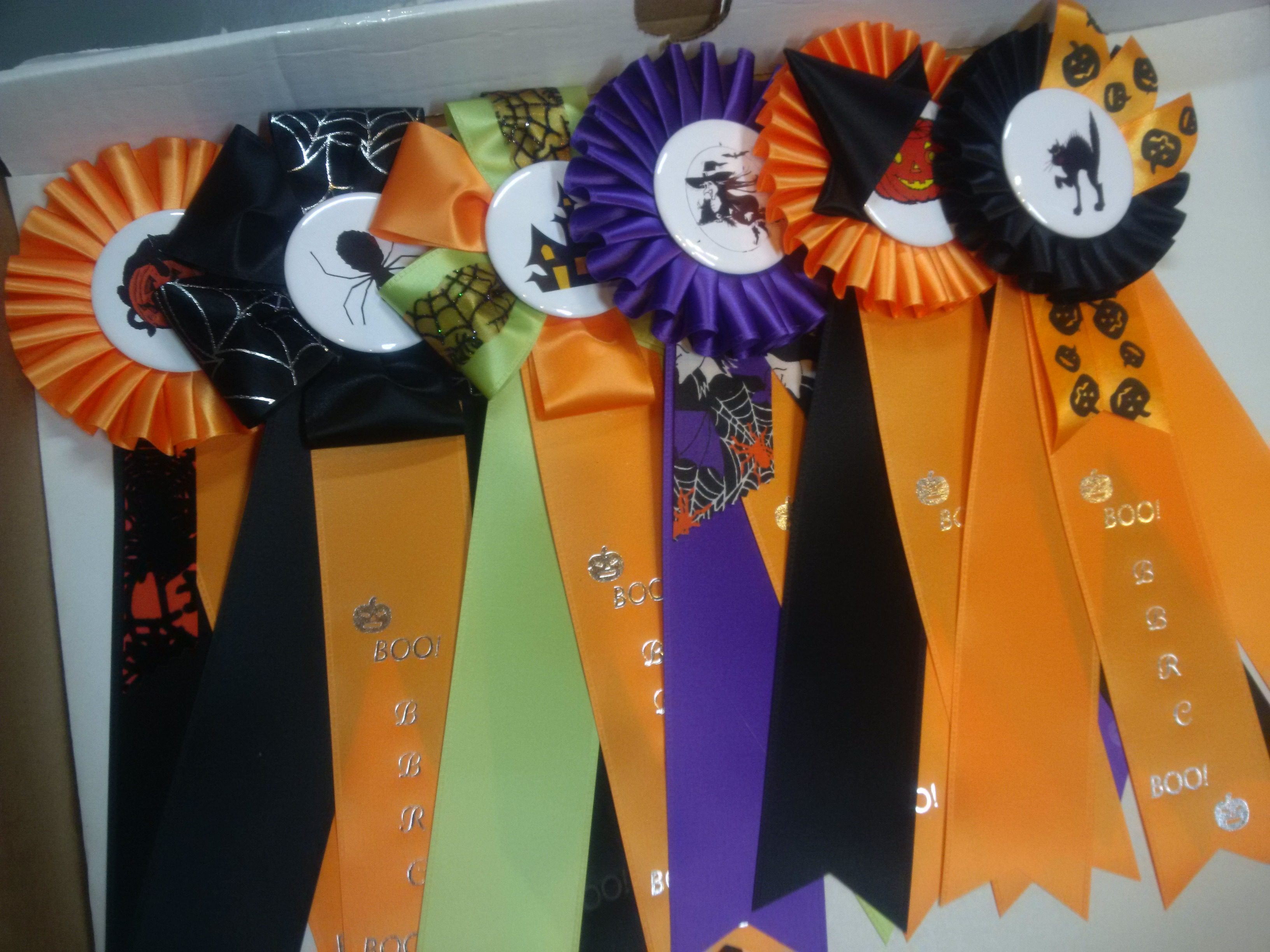 Seasonal Ribbons
Give your riders a special treat for the festive occasions. Seasonal ribbons pricing. 5-99 Ribbons $3.92 each 100-200 Ribbons $3.79
Competitor Number Cards
Your choice of 5½ x 8½ rectangle or 4" round
Order your seasons ribbons and we can ship number cards with your first ribbon shipment at a cost of $12.00 per 50 numbers.
Derby Sash "The Highest Award for that Special Show Champion"
Custom made for that Supreme Champion Award. All hand made flowers in your choice of colors.
Sizes for  Mini  $46.35.00 Pony $55.00 Horse $80.00 Draft $95 +
Ribbon Works is pleased to take the RIBBON Industry into the next class of distinction with that little added flair.

Ask us to customize your show ribbons.  Our staff have many creative ideas to share with you.
LATEST NEWS! 
We now accept Visa, MasterCard  & E Transfer for your shopping convenience when ordering our ribbons and rosettes.
Ribbon Works is proud to support:
OEF
WindReach Farm
Canadian PONY CLUB
Special Olympics
EPILEPSY Durham
OnTRA
Therapeutic Riding
We are proud members of:
Highest quality materials & workmanship
All Ribbons manufactured on site
Thirty different styles of rosettes
Introducing coloured button rosette centres
Coloured metallic button accent frames
Custom pin back buttons for any event
Competitor numbers
Continuous print ribbon
Collarettes & Medallions
We are proud members of:
The Industry Council of Ontario Equestrian Federation
ARA
Ontario Agricultural Fairs & Exhibitions
Canadian Clydesdale Horse Club
Ontario Percheron Association
Canadian Pony Club (COR)
Ontario Clydesdale Horse Club